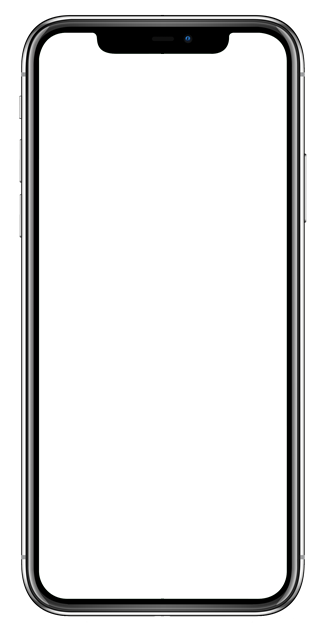 Traceability
Increased demand for origin labels, certified and sustainable products
Visibility
Publishing tool that is accessible without using a special app
Transparency
Increases consumers confidence "What you get is what you see"
Storytelling
Relevant digital content promoting you and your partners
Data collection & presentation
Showcase your utilization, temp control and other important supply chain data.
Brand elevation
Brand distinction allows for premium pricing
Value added content
In addition to details on what, where and who; you can show the process, certificates, recipes, videos, transport maps, retailers and more.
Full traceability from source to consumer!
Instant digital storytelling platform that empowers the consumer by showing them the full life story of their food.
At the global brand, specific brand, or product level, we enable a unique visual living story accessible by consumers via their smartphone.
DigiFresh is Azure cloud-based multi-tenant software as a service.
The user interface is a web application that can be loaded on any browser.
Customers can integrate their current systems to DigiFresh API.

Oliver Luckett, Chairman of EFNI
Prior to co-founding EFNI, Luckett was founder and CEO of theAudience, where Luckett worked with high-profile, globally recognised clients such as Obama for America, Live Nation, Coachella Valley Music & Arts Festival, American Express, Target, Dove/Unilever, Heineken, Calvin Klein, Sony, Universal Pictures, Lionsgate, Summit Entertainment, and Fox. He led a team that represented the digital persona of more than 330 of the biggest celebrities in the world, and helped break ticket and album sales records for such musical acts as Black Sabbath, Steve Aoki, Pearl Jam and Swedish House Mafia.
Luckett was co-founder of DigiSynd, a social-media content distribution company that was acquired by the Walt Disney Company. Following the acquisition, Luckett served as co-head of Innovation, overseeing all of Disney's brands in social media across, representing a worldwide fan network of more than 900 million people.

Heiða Kristín Helgadóttir, CEO of EFNI
Prior to co-founding EFNI, Heiða was a political entrepreneur forming and chairing two political parties that made political history. She teamed up with comedian Jón Gnar in 2010 to form the Best Party that ran for elections in May of that year and won in a landslide and Gnarr became the mayor for a full four year term. Heiða was the political advisor to the Mayor of Reykjavik during that term and co-chaired the Welfare Committee of Reykjavík working on implementing various public policies and programs in close collaborations with stakeholders and other policy makers. Heiða also founded the Bright Future Party that ran for parliamentary elections in 2013 and served as a parliamentarian.
Heiða has extensive experience in working in broadcasting, she hosted a live weekly tv show on political issues for Stöð 2 and wrote political news articles for one of Iceland's largest news paper, Fréttablaðið.
She has held board positions in various companies such as: Matís, Icelandic Civil Avaiation Administration and the Icelandic Student innovation fund.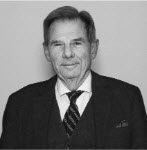 Þórður Magnússon, Chairman of Eyrir Invest
Magnússon is co-founder and chairman of the Board of Eyrir Invest. Prior to that, Magnusson was the CFO at Eimskip for over 20 years, and held seat on the boards of numerous Icelandic companies and organizations on behalf of Eimskip.
He is the Chairman of the Board of SagaMedica, Handpoint, eTactica and the Chairman of the Investment Board of Eyrir Sprotar Board member of many Icelandic companies, including, Byko, Norvik and Sæbýli. Former Board member of Stork Technical Services, Iceland Chamber of Commerce and the Reykjavik University. Magnússon holds an MBA degree from the University of Minnesota and Cand.Oecon in Business Administration from the University of Iceland

Maria has a M.Sc. in Economics from the University of Iceland and an AMP from IESE Business school in Barcelona. Before joining Efni, Maria held a position as Vice President at the global pharmaceutical company Alvogen and as Managing Director for its local operations in Iceland. Maria was with Alvogen since foundation and held roles incremental for the growth of the company in three continents, North-America, Eastern-Europe and Asia. Alvogen is now one of Iceland's largest companies, with more than 3500 employees worldwide and with sales of more than 1B$. Maria serves on the board of the Federation of Icelandic Industries, and is a member of the Steering Committee for Iceland's creation of a new Innovation Strategy appointed by the Minister for Industries and Innovation

Frosti has a BA degree in graphic design from The Icelandic Academy of the Arts and an MA degree in editorial design from Hogeschool voor de Kunsten Utrecht. He has previously worked for various advertising firms such as Íslenska Auglýsingastofan, Ó! and Vatikanið where he worked for clients such as Icelandair and Inspired by Iceland as an art director as well as teaching at the Icelandic Academy of the arts and the Icelandic school of photography where he also currently serves as a board member.

Guðmundur Kristján Jónsson, Project lead
Gudmundur has extensive experience leading and managing various construction projects. He's a carpenter by profession and holds a BES degree in Environmental Science from the University of Waterloo, specialising in urban planning and land use development. Gudmundur has founded two real estate development and advisory companies, working for both public and private partners.
Gudmundur is a former political advisor to the Minister of Fisheries and Agriculture. As such he was involved with major policy making in both fisheries and aquaculture in Iceland. He´s been part of numerous delegations and negotiation committees on Iceland's behalf, for example during the United Nations Oceans Conference and
EU´s Our Ocean Conference in 2017.

Þorsteinn has a Diploma in entrepreneurial studies from Reykjavík University and a BA degree in philosophy from Columbia. Previously worked for Iceland's largest IT company, Advania in various position for eight years. Co-creator and owner of Konto, the most widely used solution for electronic invoicing in Iceland. Lead the development of HausMart. Has experience with creating and developing innovative technology solutions.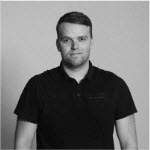 Bjarni Heimisson, Project manager
Bjarni holds a M.Sc. degree in Computational Engineering and a B.Sc degree in Computer Science from the University of Iceland. He has extensive experience within the seafood industry and has worked in multiple areas from an early age, mainly at fish markets and trawlers. He previously worked developing a seafood market information platform, banking solutions and web and mobile app development.
We believe in a transparent world.
No secrets.
No hidden algorithms.
No question marks.
You can see the entire supply chain.
From farmer to barista and from field to catwalk. Everyone. Every chain.
We stand for honesty, equality and sustainability.
We don't work with everybody, to be honest.
But we work for everyone.
Our mission is to create a more sustainable world through transparency.
See what DigiFresh can do for you!
Copyright ©2020 DigiFresh. All Rights Reserved